Cleaning Micro Credentials available through High School Gateway Program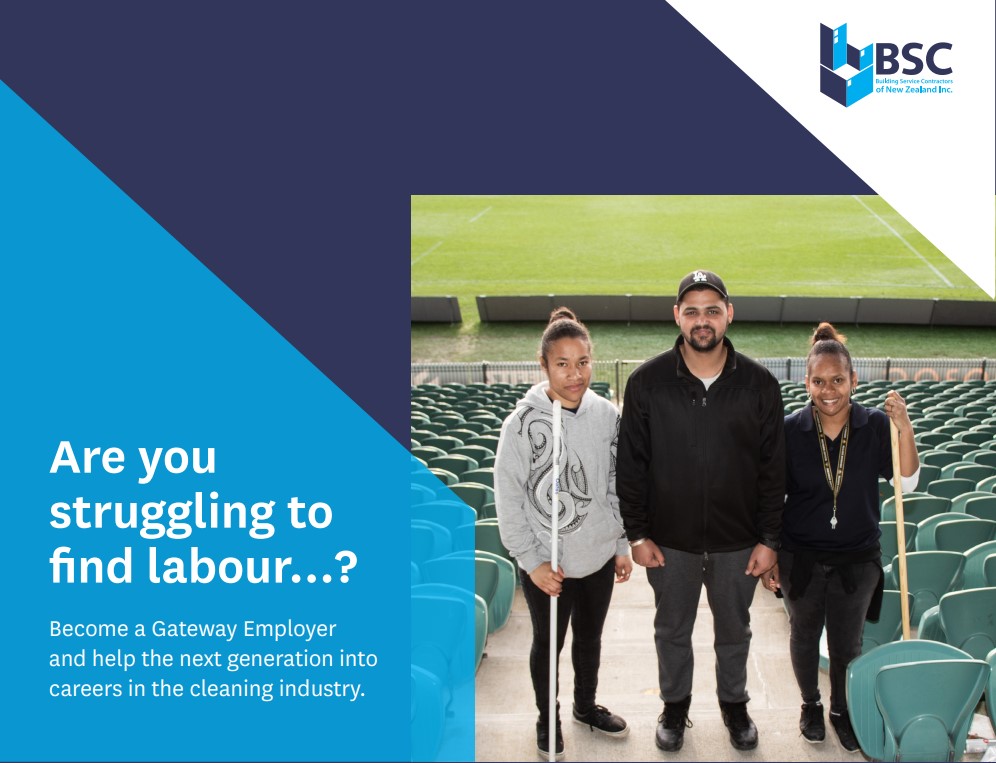 What is Gateway?
Gateway is a work placement initiative for senior school students (Years 11 to 13) funded by the Tertiary Education Commission. Students' learning is assessed in the workplace and they can achieve credits on the New Zealand Qualifications Framework towards their National Certificate of Educational Achievement (NCEA).
Participation is easy!
We'll guide you all the way Here's what you can expect from the programme.
• A Careerforce Vocational Pathways Advisor will help you connect with your local school.
• The student will be enrolled in a Cleaning micro-credential and will achieve 22 credits towards the New Zealand Certificate in Cleaning (Level 2).
• The school will support the student with the theory and Careerforce will assess their written work.
• You just simply need to train the student in cleaning skills and testify that they are cleaning properly.
Being a Gateway Employer Benefits your Organisation
• Meet potential future employees that can hit the ground running.
• Enable your existing staff to become mentors, trainers and leaders.
• Raise your brand profile within your local community.
• Increase the diversity within your workforce.
• Support young people into jobs as part of your Corporate Social Responsibility.
• Plus, young people can bring energy and fresh, new ideas into your workplace!
For more information click here
Get in touch with one of Careerforce's Vocational Pathways Advisors
Penny Barrett – Upper North Island (Northland to Taupo)
e: Penny.Barrett@careerforce.org.nz
p: 0800 277 486 | m: +64 21 433 152
Anna Williams - Lower North Island (Gisborne to Wellington)
e: Anna.Williams@careerforce.org.nz
p: 0800 277 486 | m: +64 27 616 3925
Jo Sisson – South Island
e: Jo.Sisson@careerforce.org.nz
p: 0800 277 486 | m: +64 27 265 4980